PHILIPS GC300/20 Garment Steamer (Blue, 1000 Watt)
₹3,995.00 (incl. GST) (-25%)
For Live Demo & Unboxing Kindly Refer To Our Youtube Channel Below :
| | |
| --- | --- |
| Brand | Philips |
| Item Condition | Open Box |
| Retail Packaging | Intact |
| Warranty | Up To 10 Months |
Product Description
Straighten out all the wrinkles and creases from your garment in a jiffy with the Philips GC300/20 Handheld Garment Steamer. Designed with an electric pump, it automatically keeps giving out steam to ensure convenient de-wrinkling of your clothes. An efficient brush accessory with this garment steamer can be used for steam-ironing your thick clothing. Additionally, You can safely press the steam plate on any of your ironable garments without the risk of burning. Furthermore, this garment steamer lets you straighten out creases from your garments while they're hanging, thereby eliminating the need for an ironing board.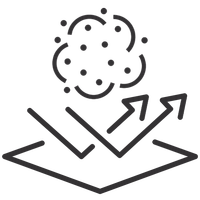 Brush Accessory
An extra brush accessory is available with this garment steamer that is perfect for straightening out thicker fabrics. It efficiently opens up the fibres of your garment to enable steam penetration. Now your blazer jackets can be steamed and straightened out from the comfort of your home. The brush can also help remove dirt from your fabric.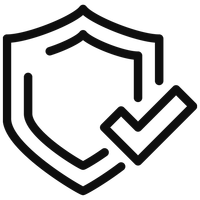 Safe for All Fabrics
You can use this garment steamer on all your ironable fabrics and clothes. Also, you can safely press the steam plate against any clothing without the risk of burning. This makes it great to use on delicate fabrics like chiffon and silk.
Steam Without an Ironing Board
You can directly de-wrinkle your hanging garments with this practical garment steamer. So, you have no need for a space-consuming ironing board anymore.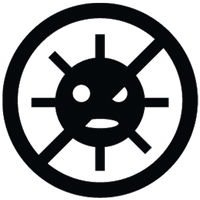 Removes Odours and Bacteria
A continuous blast of hot steam from this garment steamer can remove odours and kill 99.9 % of bacteria from your fabrics. The steam can refresh your clothes, which in turn saves time and money.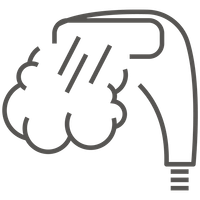 Compact Design
Ergonomically designed with a compact size and light body, this garment steamer is easy to use, store, and carry while you travel. If you're planning a vacation, you can comfortably place it in your bag and carry it along. Also, the press of a single button lets you easily steam your clothes.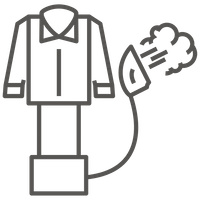 Long Cord
A long 2 m cord is used with this garment steamer so that you can conveniently move around with it while steaming your clothes.