Zebronics Indie 4.1 Channel Multi Media Speaker
₹7,299.00 (incl. GST) (-52%)
NOTE: DUE TO HEAVY WEIGHT ONLY PREPAID ORDER FOR THIS ITEM WILL BE PROCESSED
For Live Demo & Unboxing Kindly Refer To Our Youtube Channel Below :
| | |
| --- | --- |
| Brand | Zebronics |
| Item Condition | SEALED PACK |
| Warranty | Up To 10 Months Of Warranty |
Product Description
The Zebronics INDIE 105 W Bluetooth Home Audio Speaker is a powerful and stylish device that can transform any boring evening to a rocking night. This speaker features Musical LED Lights, Multiple Connectivity Options, and a Remote Control to host DJ nights at your home.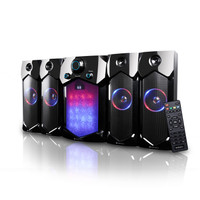 Stunning Design
This 4.1 speaker comes with a dazzling LED display in the front panel, and its overall glossy finish makes this device a stylish product for your home.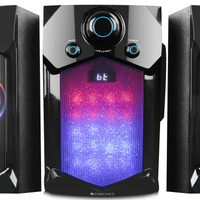 Musical LED Lights
The musical LED lights will add vibrant effects to your party. You can increase the volume to make the lights dance to the tunes. This speaker's satellites also have LED lights.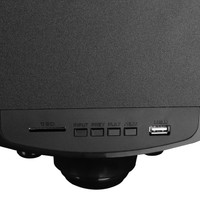 Multi-connectivity Options
This speaker comes with wireless BT, AUX, USB, SD/MMC connectivity options to ensure that you can listen to music from multiple sources.
Built-in Radio
This speaker comes with a built-in radio that lets you enjoy the latest chartbusters.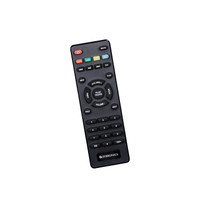 Remote Control
With the remote control, you can change tracks and do a lot more from the comfort of your couch.